In the last year or two it seems like unicorns and mermaids have been pretty much slapped on everything from makeup cases to t-shirts and since this trend shows no signs of waning, then we reckon it's time to jump on board this mythical train. And with the festive season just around the corner (how can it nearly be the end of November already?!), you're sure to know somebody that's a unicorn or mermaid fan!
For girls of all ages the toughest choice you'll have to make this Christmas should be whether to choose unicorns or mermaids! Get inspired to do some fun and girly Christmas gift shopping with these incredibly cute products!
Unicorn slippers
A pair of unicorn slippers? Eh, don't mind if we do! Who wouldn't love opening these plush little beauties come Christmas morning?! Cosy, soft and of course incredibly cute, one of the best things about these has to be the price; they come from one of our favourite high street brands, Primark and to get your mitts on these slippers it'll cost you just £4! These are the adult versions, but do look out for the kids' ones too.
Mermaid makeup bag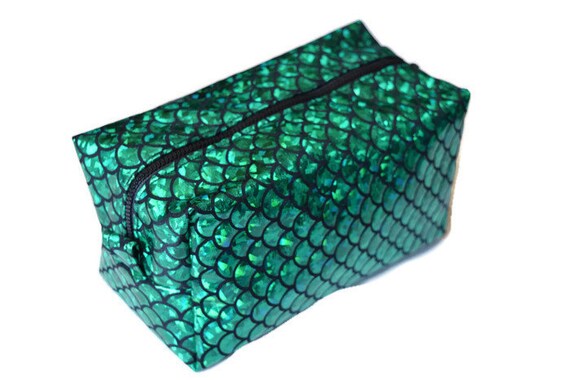 For a makeup bag that any little mermaid would be proud of, we love this one that we found over on Etsy. It's so shiny and glittery and we know it'll make our makeup routine that little bit more fantastic. Also available in a lovely marine blue shade, have a snoop on Etsy for other mermaid inspired makeup bags.
Mermaid knitted blanket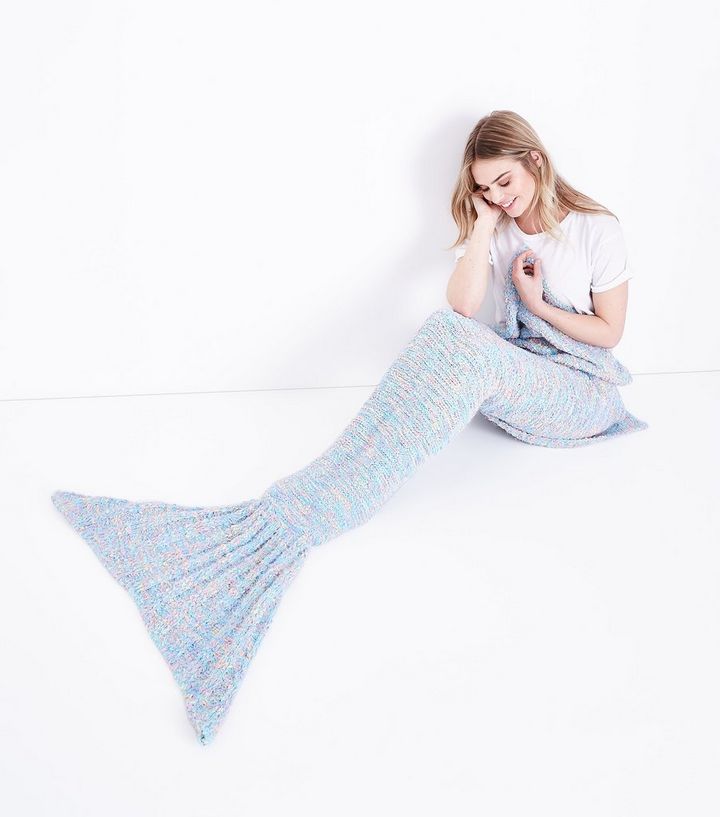 This mermaid knitted blanket has to be topping wish-lists everywhere and has been one of the surprise home hits of 2017. Cosy and definitely eye-catching, you can lounge in front on the TV as though you're under the sea. Shop online to find a huge range of colours, sizes and prices to suit any budget. The blanket shown is on offer at New Look.
Unicorn t-shirt
What better way to display your love of all things unicorn than with a t-shirt emblazoned all over in a fun motif?! Featuring the infamous unicorn emoji that since its release has quickly become one of our favourites, this t-shirt from Forever 21 is an absolute steal costing less than £10! If you're really into your unicorns then the brand features a whole of unicorn accessories and styles and at great prices.
OPI, This Color's Making Waves nail polish
For a mermaid-esque mani then this OPI shade is just the thing we've been looking for, although it's going to be tough to give it away. In a sparkling and shimmering lagoon blue-green, this highly pigmented colour is not only eye-catching, but great quality too so you can enjoy a long-lasting manicure.
Unicorn hair with hair chalk
Especially if you've got fairer hair, hair chalk is your ticket to brightly coloured unicorn hair that easily washes out. Ideal for younger girls too, hair chalk is safe, easy to use and can create some incredible rainbow-coloured looks on your hair. Keep an eye out for hair chalk sets for a gift they are going to seriously adore.
There is of course no winner when it comes to unicorns versus mermaids since in our book they are both winners! For fun and quirky gifts this year that you know they're going to love, start looking out those themed products now.